Happy birthday to you,
Happy birthday to you,
Happy birthday happy birthday,
happy birthday to
KIRIN , ADZRI and MAT SAID :)
My classmates a.k.a bestieyy :)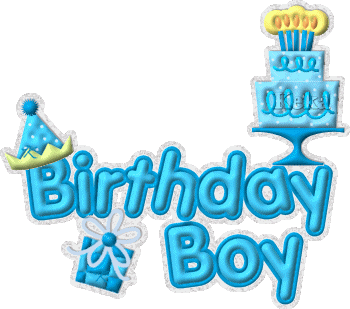 *intro baruuu nyanyi nyanyi tu :P
Maka tersebutlahh kisah.....hahahahhaa
4.9 *birthday kirin.
7.9*birthday adzri
12.9*birthday mat id.
tapi kitaorunk celebrate skaligus jee.
hari sabtu baruuu ni.
wahhh. meriahh kot ~ :D
So, Happy birthdayy laah to tiga orang budak nii.
moga pnjang umoo, umoo dirahmat oleh Allah.
be a good boy...and smoga mncapai citacita.. *cewahh ayt skema :P
and..... SEMOGA CPT DPT JODOH. HAHAHAH :p
Actually plan awal nak khianat, lempar tepung bagai.
tapi memandangkan kitaorunk terpaksa ke library awam lu pagi tu sbb prepare for presentation,
so tak jadi T_T *selagi sbb takmo main kotoq.
So, after duk kat library sudahkan kerjakerja kitaorunk.
tgh harii tu kluar ramai ramai ke mydin mall.
*birthday boy pergi lmbat.
awok awok puan pergi duluu
pergi beli KEK and hadiah :-) hoho..
*some of my classmates + my bestiey je yg celebrate ni :)
Milih kek punn dah lamee makan mase. ahhahaha
pastu cari hadiahhh lagi laaa.
*sebahagian wat lari kek dulu pergi cari tmpat,
aku,amelia,shak and ain pergi round round merata rata cari hadiahh
oii, ingat senang ke nak ley pilih.
mcm2 kitaorunk fikir..
"kan kalu lain,sorang terasa..."
"kan...dia dok sesuai paka gini..."
"kan...dia dok suke kaler ni.."
"kan...dok muat..."
"kan......."
"kannnnn......"
HAHAHA ~!
Makan mase dekat 2 jam jugak mmilih hadiah ni :D
After that, pergilaah berkumpul kitaorunk kat mayang village.
lepak lepak.
bukak kek.
nyanyi lagu birthdayy.
then the khianat ONE...
Main leset krim kek !
hahahaha
*dah kek ade 3 biji.... so lempor2...leset2... kat biorthdayy boy.
yang tak tahan, yg lain yg bukan pnye birthdayy pun kene...
senang kata...semuaa kene !
aku kene !
semua kene !
THANKSSS GUYS !! hahaha
Memang meriahh gilaaa.
tak kira dah ramai mata memandang kitaorunk.
sampaikan ade cineee tu duaorunk..duk sengih2...tgk kitaorunk..
"bang, nak join jugak eh? meh aaa, kek ade lagi ni....wakakka xD "
Birthday boy laaaa byokk sangat kene....
yg tak birthday punye..
aku,melia and auni laaa banyokk kene..
ohh sakit tayaa !
habis tudung ! habis mukaa ! ohhhh.
tapi best kott.
haaaaa, tau fatah debooo time wat kat akuu..
kah3...
*biarlah rahsiaa.. :P
After that kitaorunk jalan ramai ramai balik ke library...
*tgh duk jalan jalan,galok galok...smpat lagii matgojikk lepoo krim kat auni !
wakakkakakakakakaka.
Thanks to you guys smuaa yg menjayakan plan ni :-D
Sorry to birthday boy kalau hadiah tak berkenan, or tak sebest manee pun celebration tuu eh? :)
*pnjangg dah rasee update ni. key ahh tuu. tak tau nk story ape dah..
yg penting, this memories never aku lupaa :')
saat saat akhir kitaorunk bersama as satu kelas :( hmmmmmmmm.
Thanks to you guys :)
Amelia,Ain,Shak,Auni,EE,Zatul,
Kirin,Adzri,Matid,Nadwan,Fattah,Amir,Haziq,
#gmbar kenangan :)
*sikit jee dpt gmbar. sbb aku tak snapp laah gmbo :( haihh,hp masalohhh. nipun CURI gmbar2 geng kat instaaa. wakakkakaka ;)
#BirthdayBoy - Kirin,Adzri,mat id
---
Kalauu suke LIKE laa yerpp ! :D jgn lupee
---